AuthoTrans offers a range of credit card processing solutions to meet the need for each merchant. Changes in the credit card industry have driven the technological advancements with more secure ways to process credit card payments.
Industry type drives the selection of the proper choice of equipment. Each manufacture of equipment must be certified on payment platforms to have downloads built for merchants. The certification process is costly, so just because you have used a certain type of equipment in the past does not mean it will work in the future or meet industry PCI compliance standards.
Before a selection of equipment is made AuthoTrans will research the specific requirements for your Industry type along with your requirements to select the proper equipment or software that meets all PCI requirements.
Credit Card Equipment must be able to meet Industry requirements of EMV (Europe MasterCard and Visa) Contactless Credit Card Chip Technology, Google Wallet and all smart phone wallet and contactless payment solutions. AuthoTrans provides many options to help each merchant move to the next level in credit card processing technology.
When you process credit card payments with AuthoTrans you're much more than a merchant, you become our client.
---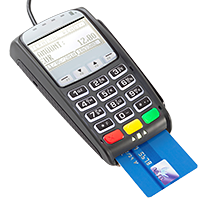 Retail Pin Pads
PIN Pad terminals are intended for traditional sales segments, especially volume retail or restaurant chains. They enable retailers to accept payment transactions that require a Personal Identification Number (PIN).
---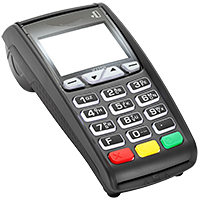 Countertop Credit Card Terminals
Powerful and feature-rich, countertops are multiple-connectivity (traditional telephone modem, new generation IP, wireless GPRS or Wi-Fi) to ensures constant availability with contactless feature. This terminal allows you to take all types of contactless payments.
---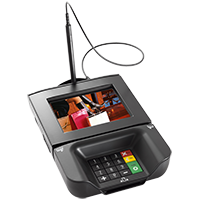 Signature Capture Devices
Signature Capture terminals are payment terminals equipped with tactile color screen. Robust, intuitive, signature captures are intended for network businesses and volume retail markets.
---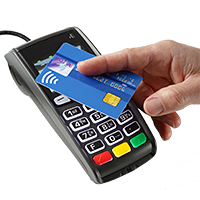 Contactless Payment
Providing a fast track to offering contactless payment and accelerated transaction times, with an advanced contactless reader certified for payment. The ideal device to upgrade a compatible terminal with a certified solution for EMV contactless acceptance, it offers fast, convenient and secure contactless technology to reduce transaction times at Point-of-Sale. Boasting optimum interoperability, it is compliant with Visa®, MasterCard® supporting contactless payment applications including MasterCard®PayPass and Visa®PayWave, as well as other revenue-generating applications such as loyalty, identification and e-purse services.
---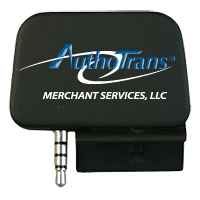 AuthoTrans Mobile Plus
Just add our card swipe to your smart phone. When you become an AuthoTrans customer, you can add another terminal with your smart phone, not another merchant account.
---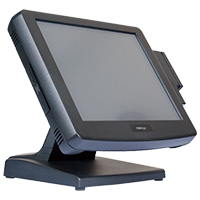 POS Systems and Software Available
Whether you need a complete POS System for your retail location or you need a restaurant solution, our IT Department can help with your system needs.
---
For More Information on Credit Card Processing Equipment and Software Options,
Contact Us Via Email or 1.888.488.1907