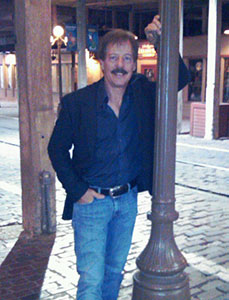 AuthoTrans has provided credit card processing solutions for businesses of all sizes throughout the United States for over 24 years and is headquartered in beautiful Colorado.
AuthoTrans was founded during the 90's as an online Credit Card and EFT Check payment gateway. Our services provided businesses real time, virtual terminals and recurring payment options. These online options are still in place today. In the 90's as far as I was concerned the givens of the credit card processing industry were to develop and move forward with cutting edge technology and provide products and services that would meet that criteria. I believe to succeed one must surround themselves with those who have the same vision. Looking back on our decisions they were correct and our "Mission" has never wavered.
With the growth of AuthoTrans and working with every type of industry imaginable we have added divisions to help our clients meet the changes and challenges in the business environment nationwide. As President, I am excited about the future of AuthoTrans and want to provide our clients products and services beyond credit card processing with the highest quality products in the industry at the best possible price.
To All our existing clients, many that have been with us since the beginning and I am very proud to say over 70% have been our clients for a decade or more, Thank You! Your confidence in Myself and AuthoTrans is and will always be deeply appreciated. Over the years I have built relationships with our many clients and always enjoy our conversations, many times our conversations are not related to merchant accounts at all. It is a privilege to interact with you, while making business fun and looking at the lighter side of things, while at the same time sharing the journey of our businesses together. Again, Thanks. "You All Know Who You Are"
In closing, if you are considering AuthoTrans for credit card processing or any of our other divisions, I invite you to call our office and schedule a time to discuss how AuthoTrans can earn your business.
Best Regards,
Robert Palmer
President