The Retail Merchant has changed drastically over the years. From credit card machines to complete Inventory tracking and POS network computers.
The Basic Credit Card Functions Include: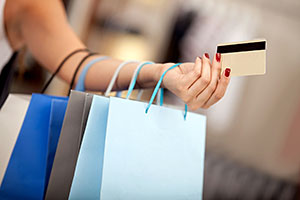 The acceptance of Credit Card and Signature Debit Cards
Pin Based Debit Transactions
Gift and Loyalty Cards
EBT – Electronic Benefit Transactions
Electronic Checks
Businesses with Web Site Virtual and Real-time Processing
POS terminal options that can securely and quickly accept any card payment type
Credit Card Processing Terminals for Retail Merchants need to meet the next generation processing requirements utilizing Contactless devices and EMV credit cards. Now accept Google Wallet and other phone wallet programs at your Point of Sale. By offering these payment solutions your business will attract new customers and reduce check out times.
Credit card terminals now use IP connectivity with dial up as back up to reduce the need for phone lines and decrease transaction processing time.
AuthoTrans One Solution offers, wireless devices that allow data to be shared with other devices in the cloud. Today's technology allows your customer to pay you via credit card and you can use your smart phone or I-Pad device as a Credit Card Terminal. At the same time one devise or multiple smart phone devices can share Inventory data in the Cloud.
For More Information on Your Retail Merchant Account Options,
Contact Us Via Email or 1.888.488.1907
---
Retail Mobile Marketing
AuthoTrans provides businesses the opportunity to have their very own mobile marketing campaigns. If your searching for a mobile website platform for your business or you are interested in increasing your customer base and monthly revenue stream AuthoTrans will develop the right campaign for you and your business.
---
For More Sample Videos of Mobile Marketing Campaigns
Check Out Our Videos Page!