AuthoTrans provides credit card processing and debit card processing for clients in the Food Service Industry from, small to medium sized, single or multiple locations, to fine or casual dining, quick service or bar/nightclubs, catering services and Fast Food chains. We'll help you choose the type of merchant services account that will give you the flexibility and terms you need to not only accept credit cards, but also make credit card processing inexpensive with cost saving on your processing fees in mind.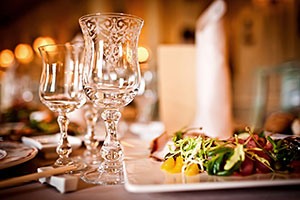 AuthoTrans can work with your existing software solution and provide a seamless transition to our acquiring bank platforms.
Whether you are a small restaurant or a large chain with many locations, we have the right payment processing solutions for your business. From Pay at the Table Options to new and innovative software, AuthoTrans can provide your establishment with the best solution. Our goal is to work with you restaurant to achieve the right choice in hardware and software possibilities.
If upgrades are needed our IT Staff can develop a solution to move your Restaurant forward while streamlining your fulfillment experience without down times or delays.
READY FOR THE NEXT STEP?




Contact us to discuss your options
(888) 286-4616
Our services will not only give you a way to save the cost of processing credit cards but can supply new hardware, software or present innovative marketing solutions to bring exist customers back or entice new ones.
For More Information on Your Restaurant Merchant Account Options,
Contact Us Via Email or 1.888.488.1907
---
Restaurant Mobile Marketing
Are you looking for mobile marketing services that can increase your customer base and increase revenue for your business? Our AuthoTrans Digital Marketing Division is the nation's leader in providing mobile marketing solutions to businesses at prices they can afford. Our cutting-edge SMS Platform allows for any business owner to easily make changes, create campaigns, and get leads 24/7, or we can administrate complete fulfillment of all your mobile marketing campaigns.
---
For More Sample Videos of Mobile Marketing Campaigns
Check Out Our Videos Page!