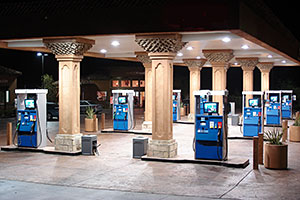 If you are in the petroleum business or are the owner of a new or existing independent gas station or convenience store with Pay at the Pump. You may be looking for new POS and credit card processing services to ensure that you get the best system at the lowest cost.
AuthoTrans Petroleum division specializes in Pay at the Pump and convenience store credit card processing. When you establish a merchant account with us, we will design the correct options for your business and give you processing recommendations. During the interface phase, AuthoTrans POS hardware supplier and our technician will work directly with you providing training and any questions you may have to make the transition easier an make sure there are no problems with your equipment.
By utilizing our processing system, AuthoTrans can help you achieve your goals: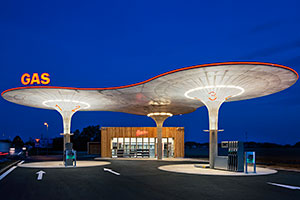 Acceptance of all major credit card including Visa, MasterCard, American Express, and Discover, as well as Debit cards and EBT
Acceptance of the two major fleet cards, Wright Express and Voyager
Most current technology in the market to process your Pay at the Pump transactions
Quick and Easy payment processing for your on-the-go customers
Lower your credit card processing fees and give you higher profits
To learn more about AuthoTrans POS and credit card processing products and services, and how we can help you grow your business, make your payment processing easier, and less expensive, contact our office.

For More Information on Your Petroleum/Convenience Store Merchant Account Options,
Contact Us Via Email or 1.888.488.1907