As an AuthoTrans Referral Partner your company can tap into more than 3 decades of industry leadership in payment solutions that expand your product offering, improve customer loyalty and grow your business.
Referral Partners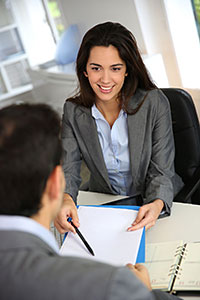 As an AuthoTrans Referral Partner, you'll have the ability to grow your business—and your bottom line. Our innovative product solutions can give you a new source of revenue, new touch points for building stronger customer relationships and a distinct competitive advantage.
We will pay residual fees on all credit card, debit card, check, digital marketing, and gift cards for every new merchant you refer that signs with AuthoTrans. AuthoTrans Merchant Services has a variety of programs that allows you to have many opportunities to reach new customers.
As a worldwide leader in payment processing, we tailor solutions to meet the needs of virtually any business. The strength of our processing infrastructure, backed by our dedicated team of industry experts, enables us—and you—to deliver unsurpassed value. And new products mean new touch points to help you build stronger, longer-lasting customer relationships.
PROGRAM FEATURES
For You
Revenue Sharing
Referral Partner Program contact
Industry and product updates
Training and implementation of new revenue source
READY FOR THE NEXT STEP?



Contact us to discuss your options
(888) 286-4616
For Your Customers
Acceptance of all major credit cards, including Visa®, MasterCard®, Discover® and American Express®
Contactless, Google Wallet, EMV processing technologies
Other value-added solutions such as gift card, payment terminals, loyalty, prepaid and stored-value card programs, and other services we offer
World-class, 24/7 customer service and technical support help desk
Digital Marketing – Videos